In case you already have a domain and you want to connect it to your SITE123 website, the process is easy and fast.
To connect your own domain:
Go to the Dashboard of the website you want to connect the domain to.
Click on the Domain button.
Select Set Unique Domain from the drop-down list.
Click on +Add Existing Domain.
Enter your domain and click OK then click Save.
---
When connecting your domain from another provider, you will probably get the Domain Not Active message: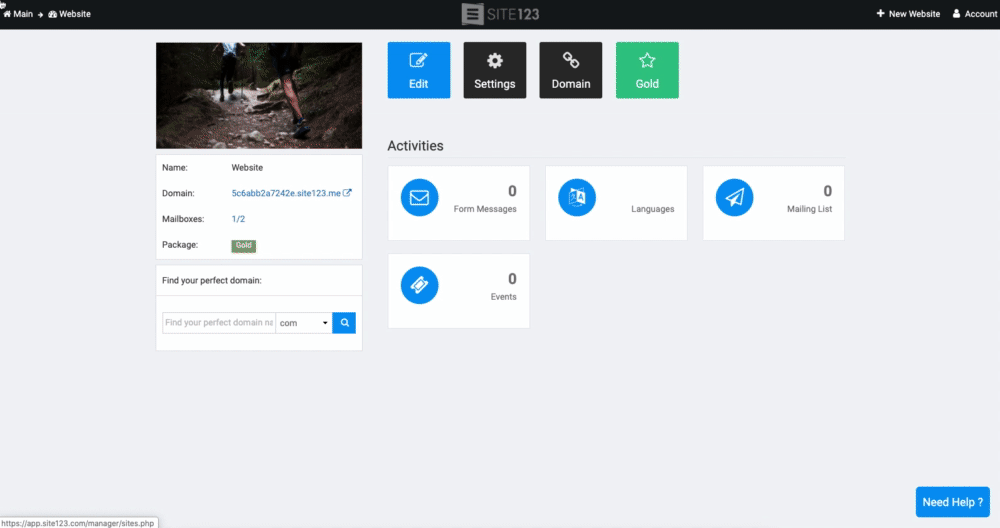 If you get this message, it means you need to point the records of your domain to SITE123 servers for the domain to be active.

Choose one of the three ways to do that:
1. Point your CNAME and A records to our servers - CNAME and A records are 2 records that are responsible for domain redirection. Changing them is the easiest and quickest way to connect your domain to your SITE123 website. Log in to your domain registrar cPanel and make the following changes:
Create a CNAME record for WWW, pointing to ssl.site123.com
Create an A record for @ (empty), pointing to the following IP address: 54.76.177.85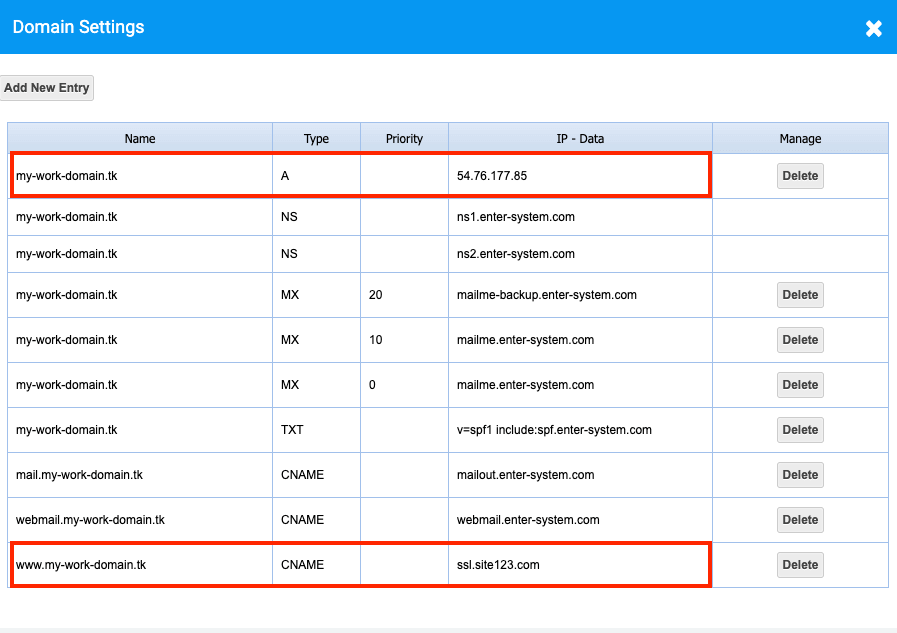 Note: we can do it for you using the DO IT FOR ME form. Watch this tutorial to know how to fill the form.


2. Change the NS Records - NS records are at least 2 DNS records that determine where all other DNS records will be managed. When you are changing NS records, it means that the management of your domain records will be done through your SITE123 domain panel.
To manage your DNS records with SITE123, your domain must point to the following NS:
ns1.enter-system.com

ns2.enter-system.com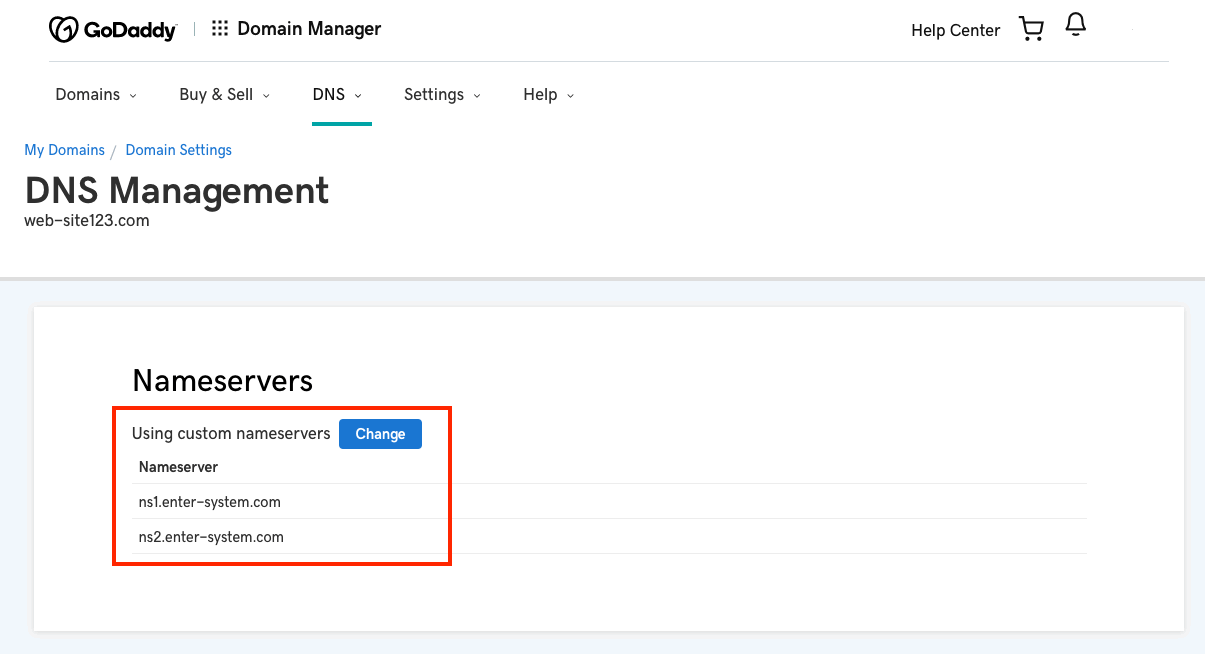 3. Transfer your domain to SITE123 - The last option is to transfer your domain's management directly to SITE123. The process of transferring your domain requires you to contact your contact provider and ask them to unlock your domain. Your domain provider will give you a release code (EPP or Auth), which you'll need to send to us.
In order for us to make the process as fast and easy as possible, please fill in the Domain Transfer Form and we will handle your request within 1-3 business days. After submitting your request to our registrar, we will update you via email. Until the registrar confirms the transfer, the process can 5-7 days to complete.